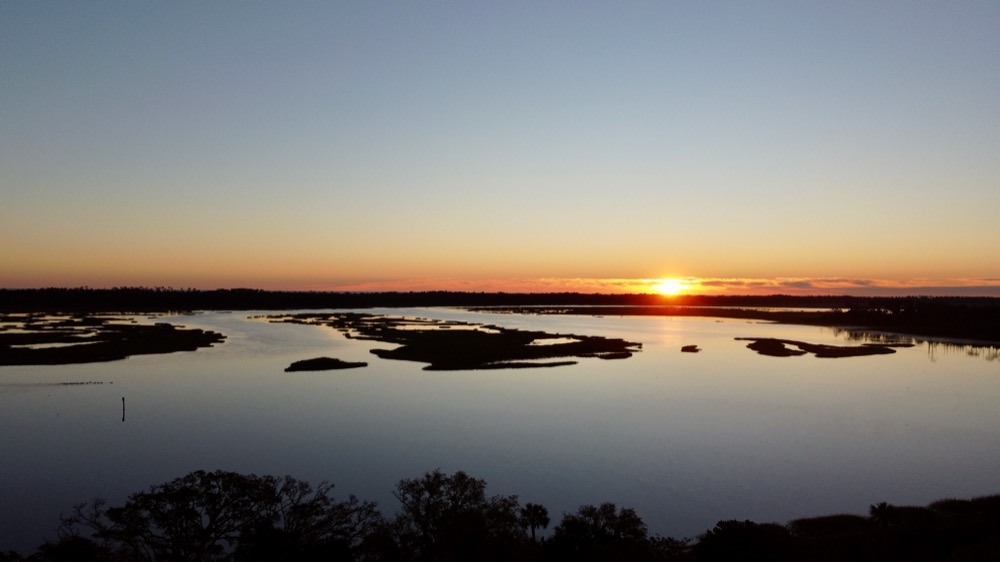 I don't intend for the marmot to be a meta-blog about the marmot. I suppose it looks like that at the moment. But I do intend to spend more time here, so I'm trying to get everything dialed in so I can be productive and not frustrated and fiddling with things.
I went down to the kayak launch on Friday morning before sunrise. The sky was clear, so I wasn't expecting anything in the way of a spectacular sunrise, but I wanted to get out of the house.
The road down there is a mess, so it was a slow drive. When I got there, I thought I had the place to myself. Then I heard faint music. Turned out it was a guy fishing, he parked in the trees near the river, so I didn't see his truck. We exchanged a few words about the cold and went about our respective endeavors.
If you happened to visit the my flickr photostream (I gather it's properly spelled with a lower-case "f"), that downed tree really was that red. That's what first caught my attention, then the slight mist on the still water. The Tolomato River is part of the intracoastal waterway, it's also more of an estuary than a river. It's extremely tidal. I didn't check, but it seems as though I might have been there around slack water, and there was no wind to speak of, thankfully.
I took the DJI mini 2 along with me. I don't "fly" it very much, mostly just use it as a very tall tripod. Got some shots and made a pano. The image above is just a single frame. I'll probably buy the mini 3 for the better camera. Florida is flat, so gaining a little elevation really offers a better perspective.
Originally posted at Nice Marmot
08:13 Sunday, 8 January 2023