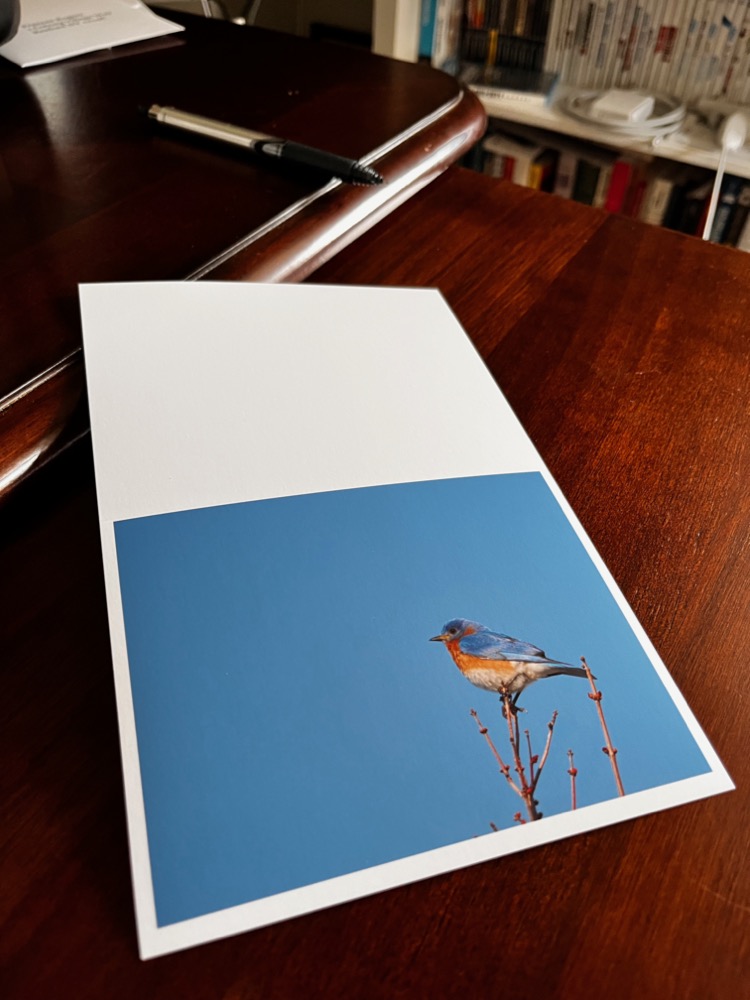 I've undertaken a new project. Along with printing photo books (two completed so far), I'm going to print and mail a card to my mom every day.
Mom's going to be 90 in September. My brother visits twice a week, and she has her meals with fellow residents. My other brothers and I call regularly. I'm usually Sunday at 11:00. But I figure this should give her something else to look forward to, assuming I can keep up the effort.
I bought a bunch of card stock, a few different kinds, from Red River Paper, along with envelopes to mail them. I write a little note about the picture or what's going on here. I mailed the first one on Sunday, so she should have received a couple by now. I'll find out this Sunday.
I also need to look into how images are being exported for this little automation I have going on. I think they should look a bit better than they do.
On a Tinderbox note, the Suggested (links) notes are all image posts, which makes sense.
Originally posted at Nice Marmot
05:59 Thursday, 2 March 2023